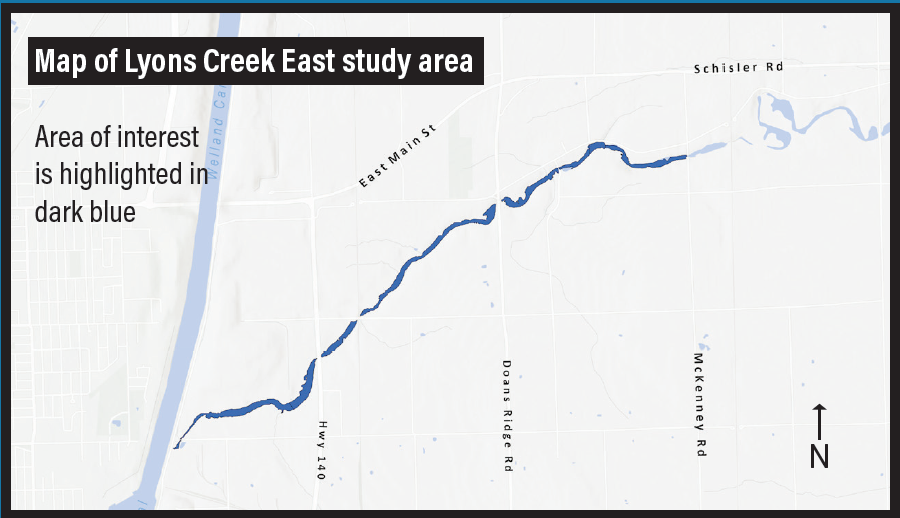 The Lyons Creek East site is located east of the Welland Canal and is a tributary of the Welland River which eventually flows into the Niagara River. This location is the last of 14 contaminated sediment sites previously identified for cleanup as part of the Niagara River Remedial Action Plan program.
Chemicals called polychlorinated biphenyls (PCBs) were discovered in a portion of Lyons Creek East in the 1990s. While PCBs were banned in the 1970s, they remain in the environment for a long time. PCBs can negatively impact the environment and human health depending on the concentration and type of exposure.
Since then, many studies were conducted to determine the extent of contamination and the risk to the environment and humans. In 2008, based on scientific evidence showing risks were low and in consultation with the community, a monitored natural recovery approach was selected to manage the contaminated sediments. It was expected that the contaminated sediments would be buried by cleaner sediment over time.
Since 2008, the site has been monitored collaboratively by Environment & Climate Change Canada and Ministry of the Environment, Conservation and Parks with support from the Niagara Peninsula Conservation Authority (NPCA). Scientists have recent evidence to suggest that natural recovery has not occurred in some areas of the creek. Over the next year, RAP partners will be conducting additional studies and retaining a consultant to identify different sediment management options (e.g., sediment removal, capping, or a combination of options) for the site.
We invite to get involved by following the project page (button below) for updates, additional resources and to ask questions.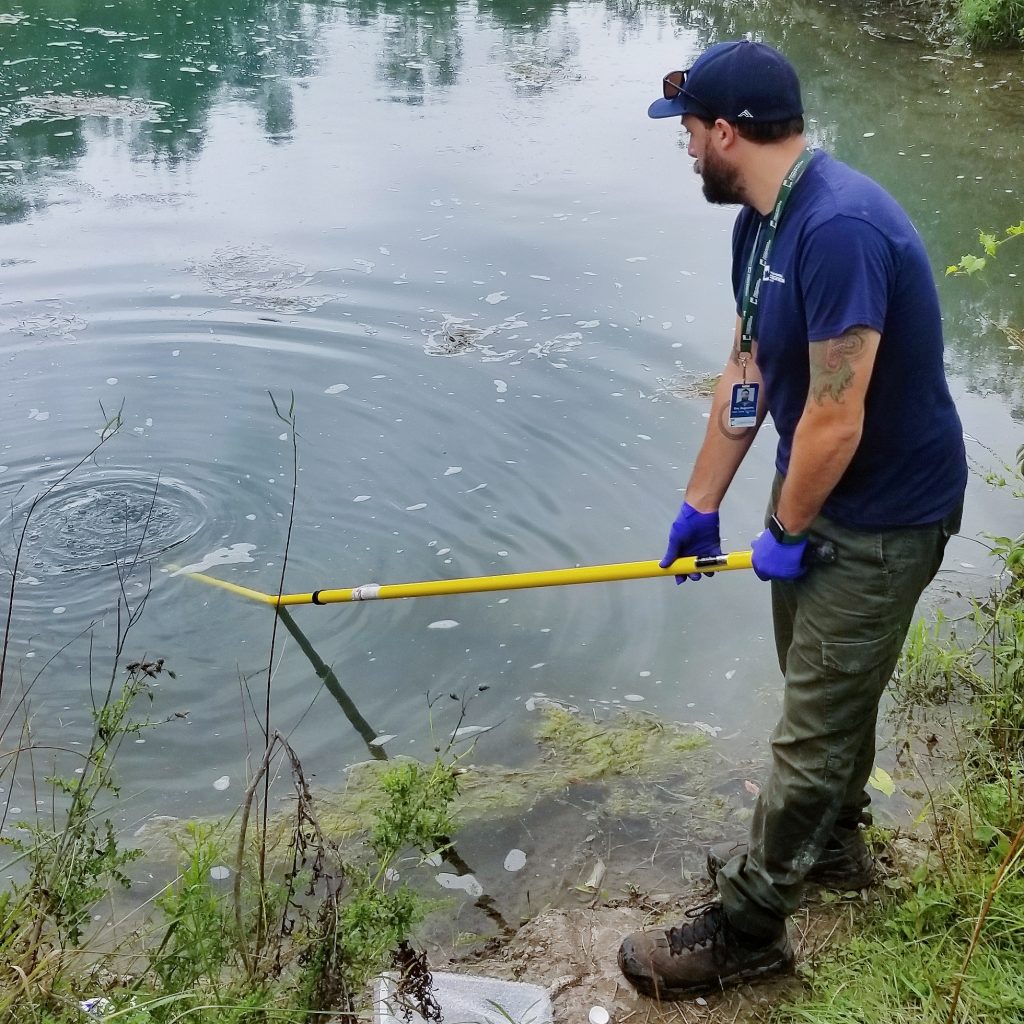 ---
This project is made possible through a funding agreement to the Niagara Peninsula Conservation Authority
from Environment & Climate Change Canada and Ministry of the Environment, Conservation and Parks.