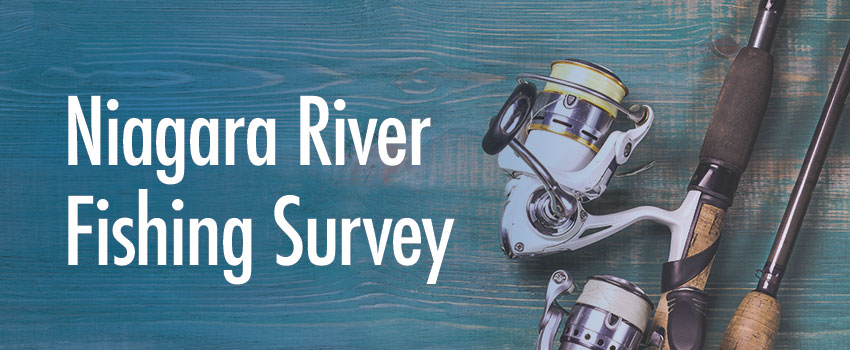 Your input will provide valuable information to guide research and remediation efforts in the waters of the Niagara River. By knowing what fish people prefer to eat, we can better focus our efforts on monitoring, research, and education related to fish consumption.
This information is being gathered by the Niagara River Remedial Action Plan (RAP). The RAP is a locally-driven partnership that works on improving water quality and ecosystem health in the Niagara River Area of Concern since 1987.
The survey will take about 10 minutes to complete. We are not interested in knowing if you have a fishing licence and do not ask any questions related to any fishing laws. Survey responses will be summarized in a final report and will not be linked to an individual.
Participants will receive a thank you gift (while supplies last) consisting of a sling backpack, fishing lure, measuring tape, water bottle, licence holder with Eat Safe Fish info, and $5 Tim Horton's gift card. The thank you gift is restricted to residents of Ontario and can be picked up in Welland, Ontario or mailed to your Ontario address. You will be asked for your name and contact information at the end of the survey. Your information will only be used for the gift and will not be linked to your responses. You may opt out of receiving the gift.
If you have any questions about this survey, please contact Natalie at 905-788-3135 x243 or email info@ourniagarariver.ca. We value your feedback and thank you, in advance, for your interest and time.